Stephen Brewer​ (1948 - 2020)​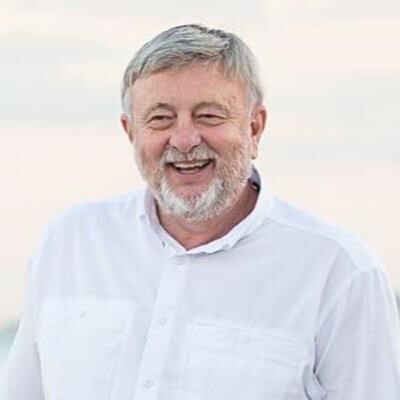 Vero Beach – Sunday, February 2, 2020, after the Superbowl had been decided and the parties wound down, beloved husband and father, Stephen (Steve) Paul Brewer, 71 years old, lost his battle to kidney cancer and left this world to smile down upon us for eternity as our angel in heaven. Steve was born to the late Paul and Desiree Brewer on June 4th, 1948 in Upper Darby, Pennsylvania. He is survived by his wife of 47 years Linda, son Jonathan, daughters Jessica (Jesse) and Christine (Trevor), brothers Jim and Bruce, and sister Sandi. Steve received a Bachelor of Arts degree from Lycoming College in 1970. He moved to Vero Beach in 1980 and has called it home ever since. Steve and his brother Jim proudly took over their father's business, Brewer International in 1990 (founded by Paul Brewer 1977) and grew it to be a successful business that still runs to this day.
Steve's daughters Jessica and Christine blessed him with four grandchildren who he loved dearly: Piper (5), Daniel (4), Kiera (3), and Hudson (1). His grandchildren were a great source of joy for him.
Steve was a loving and loyal friend and will be missed by many. Steve considered Vero Beach to be his own little paradise surrounded by his wife and friends. He was active in the Sunrise Rotary Club and Elks Lodge where he made life-long friends. He often traveled with them for charity work in the Dominican Republic and helped organize the annual Florida Craft Brew & Wingfest whose proceeds went directly back to the community and local charities.
Aside from being a world traveler, hopeless romantic, and loving family man, Steve was a man of deep Christian faith involving himself in the GraceSpring Church for the last 40 years. He played an active role in his church and openly shared his faith with his family and friends. In his early years, Steve followed in his father's footsteps and served his country in the Army Reserves.
MEMORIES & CONDOLENCES
 Thomas S. Lowther Funeral Home